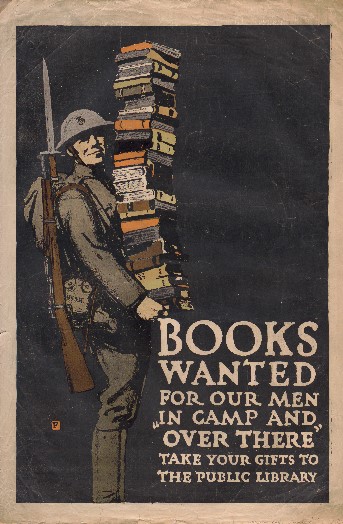 2018 will mark the centennial anniversary of World War I and Bexar County will have the honor of displaying the exhibit Winds and Words of War'. This exhibit comes to us from the San Antonio Public LibraryTexana Collection.
The exhibit will take you through time with posters and prints. These historic and iconic images were created to inspire and generate emotional and patriotic reactions in an effort to support America's war effort during that time.
In 1917, the U.S. Committee on Public Information was commissioned to enlist more than 300 of Americamost famous illustrators, cartoonists, designers and fine artists to donate their services to create more than 700 wartime propaganda posters. This artistic effort was developed to build patriotism, raise funds for war bonds, encourage enlistment, as well as increase volunteerism.
These images helped to produce and instill strong emotional feelings of fear and inspiration to fight in a war half way around the world on foreign shores. Men were drafted into service to protect America. Women and children were asked to help the war effort by rationing food, clothing and other material resources to build weapons of war.
In the Fall of 2015, Commissioners Court approved a Three year grant to the San ..