To add or suggest an event, please contact our event coordinator here

Austin Veterans Day Parade & Memorial Ceremony
November 11, 2018 @ 9:00 am

-

12:00 pm

Free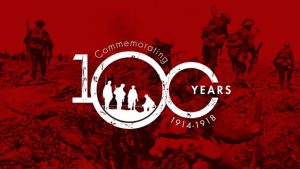 The 2018 parade will be held on Sunday, November 11.  It is also celebrated as Armistice Day or Remembrance Day in other parts of the world, falling on November 11, the anniversary of the signing of the Armistice that ended World War I. Our theme this year is the one hundredth anniversary of the end of World War I.  We are partnering with the Travis County Historical Commission to highlight and educate Travis County's contribution to this fight and other events unique to "the war to end all wars."
The Austin Veterans Day Parade Foundation welcomes you to this year's parade, ceremonies, and other activities.  This is an all-volunteer event operating for over 16 years. Veterans' Day is an annual American holiday honoring military veterans.
Veterans Day Parade Schedule and Outline of Events
Parade Line Up
7:00 to 9:00 am, at Ann W. Richards Congress Avenue Bridge, Austin, TX (Congress Street Bridge);
Parade Reviewing Stand
8:45 am, Inter-Continental Stephen F. Austin Hotel, located at 7th and Congress
Parade Lead off
9:00 am, Grand Marshall on site, parade will proceed up Congress Ave. to the Texas State Capitol; Capitol South Step Entertainment
Parade Ends at 11th and Congress Ave.
Musical Entertainment
10:30 through 10:55 am
Memorial Ceremony – Commemoration Program – Ceremonial Bell Ringing
11:00 am – on SOUTH STEPS OF THE STATE CAPITOL
Welcoming – Master of Ceremonies
Invocation – Parade Chaplain
National Anthem – sung by Austin Children's Choir
Pledge of Allegiance and Posting of the Colors
Introduction of Dais
Presentation of Proclamations – local and state leaders
Guest speaker: Major General John F. Nichols
Presentations
Roll Call to Honor our Dead
11:45am (Wreath Laying Ceremony with Bell Tolling, 21 Gun Salute and Taps)
Salute provided by Tejanos in Action
Benediction – Parade Chaplain
Dismissal – 12:00