To add or suggest an event, please contact our event coordinator here

FROM COWBOY TO DOUGHBOY — NORTH TEXAS IN WWI
July 9, 2017

-

October 19, 2017

FREE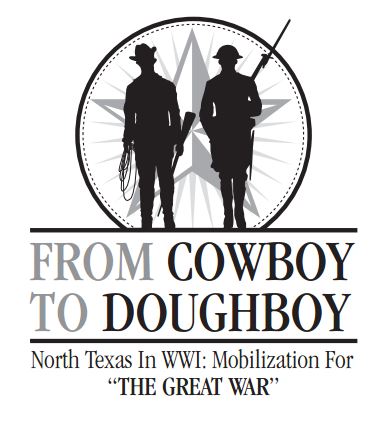 From Cowboy to Doughboy — North Texas in WWI: Mobilization for The Great War features exhibits, lectures, and a film series highlighting the role of North Texas in preparing for World War I. The exhibit and presentation spaces are presented in Fort Worth Central Library in downtown Fort Worth. The exhibit was prepared by members of the North Texas World War I Centennial Commemoration team.
The goal of the exhibit is to build awareness of the war across North Texas and connect many generations into a broader discussion of how WWI impacted our communities then and continues to impact them today.
The film series and lecture schedules are available on the Fort Worth Central Library web site at http://fortworthtexas.gov/library/news/2017-05-WWI/.