To add or suggest an event, please contact our event coordinator here

EVENT: Gillespie County Veterans Day Parade, Concert & BBQ
November 11, 2018
FREE
Event Navigation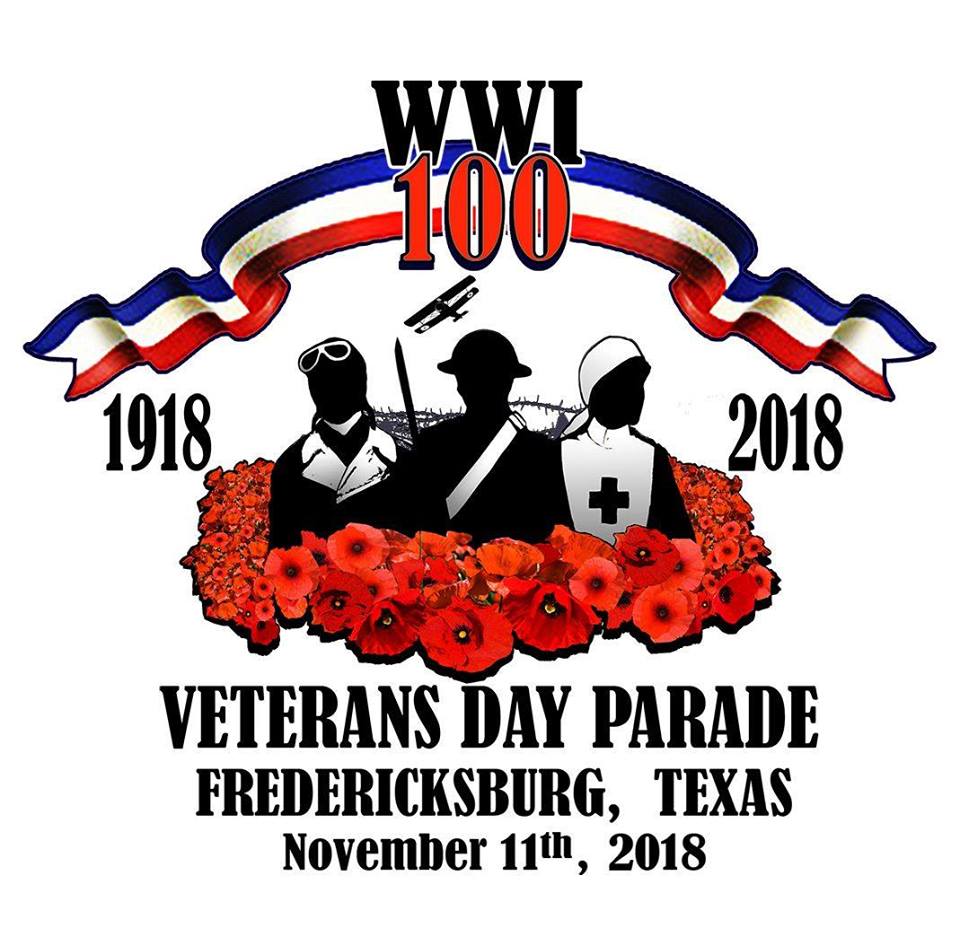 Date: Nov 11, 2018       Time: 2:00 pm Parade        3:30 pm: WWI Concert        5:00 pm: Veterans BBQ
Location:  Fredericksburg, TX
The 2018 Gillespie County Veterans Day Parade with special Commemoration of the 100th Anniversary of the ending of WWI. The 2:00 pm parade will feature re-enactors representing all wartime eras, and 14 vintage military aircraft flyover. The parade will take place on Main St. (between blocks: 300 East Main and 300 West Main St.).
Following the parade there will be a WWI Concert at 3:30 pm at Marktplatz (Town Square) located in the 100 West Main block.  The Pioneer Museum will have a display of WWI memorabilia and feature Gillespie County WWI Veterans.
At 5:00 pm: Pontotoc Vineyard Weingarten at 320 W. Main St. will have a BBQ for Veterans.
Sponsored by: Veterans Council of Gillespie County; Gillespie County; City of Fredericksburg