To add or suggest an event, please contact our event coordinator here

Remembrance Day Service of Morning
November 11, 2018 @ 10:30 am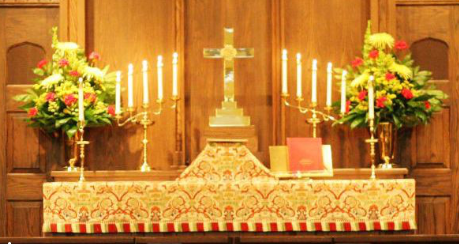 The Chapel of the Cross will hold a Remembrance Day service of Morning
Prayer to commemorate the 100th anniversary of the end of the First World
War (1918-2018). We will honor the fallen from all wars, and pay tribute
to veterans and active duty military. The service will feature lessons and
hymns from the November 17, 1918 service at Westminster Abbey in London,
England (the first service at the Abbey after the signing of the Armistice
Treaty on November 11), and one minute's silence will be observed at 11 am.
Visitors are invited to stay for refreshments after the service and to
browse historical and personal memorabilia from veterans and their
families.